Hi people,
sorry
for not updating since taking up this post.
Reason being that I was
having exam
, and now since exam is over.
I should do my part.
Well it's a new DD now, and a
different style
from the previous DDs'.
And do correct my grammar error. I'm learning here.
Without further adieu, let's go back to election day.
29/10/09, the day when it was not a normal meeting.
"Kar Ming who always is coming"
As usual, aka Kiwi held the meeting.
"The man who started it all."
Founder, Jakun attended and gave some speech and advise.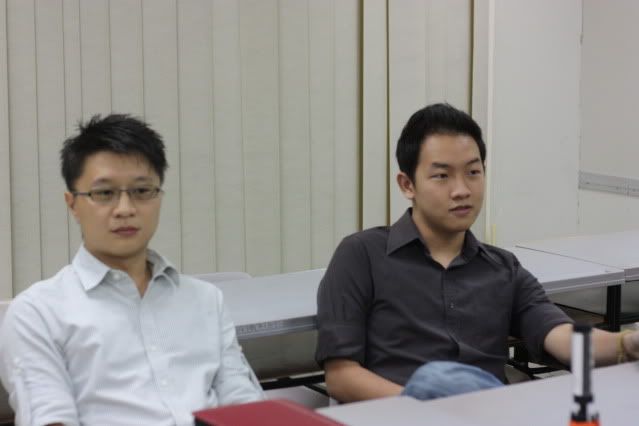 "The two ex-president of SAC"
And not to forget the two dedicated alumni, Nemo and Hippo.
(Do not ask me why this picture is blur, picture taken by previous DD.)
And as expected, nomination were held there and then.
Honestly, I was surprised that there was no interview beforehand, so I came in without absent minded.
And to my horror, there was a-sort-of-interview thing. Alamak lah!
These were some of the candidates during the alamak moment:
"Maggi"
"Elephant"
"Me"
I was
fooled by you all and kept going out
entrusted
and
nominated
by my dear friends repeatedly.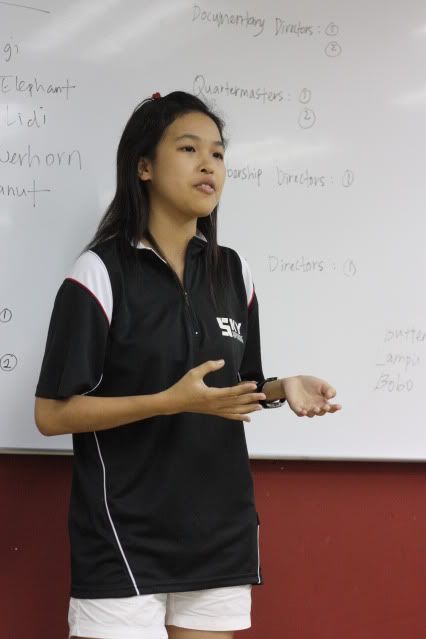 "Lampu"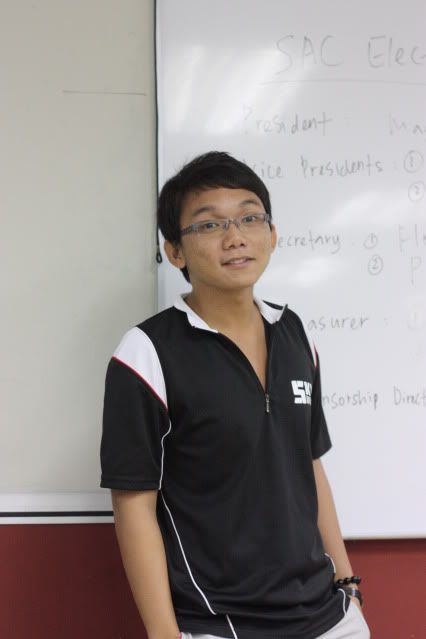 "Uno"
And after all the whatever thing. Finally the new Board of Director is formed.
Here's the list in case you don't remember.
(Tho you should.)
President: Maggi
Vice President: Elephant, Lidi
Secretary: Flowerhorn, Peanut
Treasurer: Butter, Lampu
Sponsorship Director: Tweety, Bobo
Documentary Director: Mummy, Papaya
Quarter Master: Uno, Sepet
Membership Director: Lalat, Hornbill
Fitness Director: Fish
Last but not least,
Jakun treated us for dinner at Restoran Keong Seng.
Thank you!
Yeahooooooo..
I'll let the picture talk.
"Left side of the table."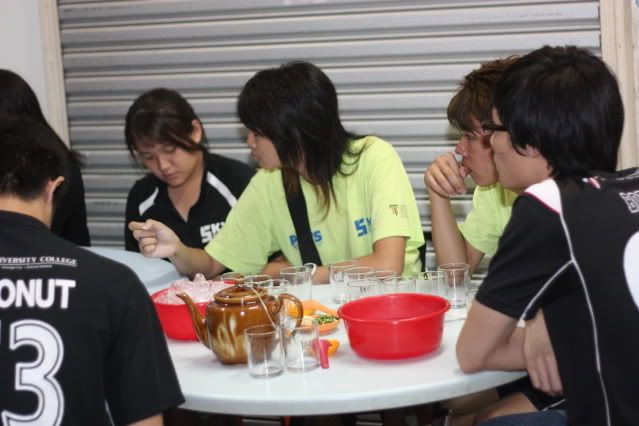 "Right side of the table."
"Nemo's tadika spotted directly opposite the shop."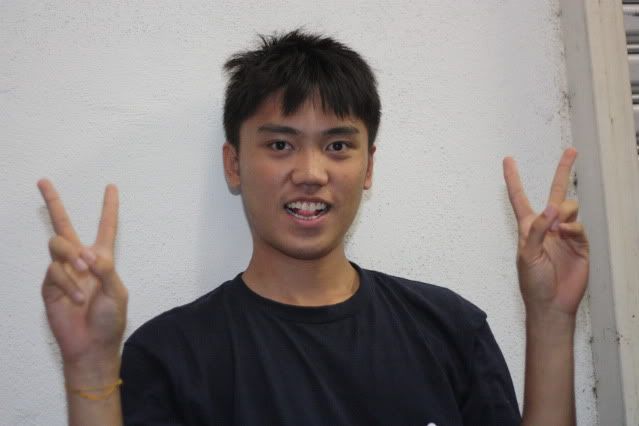 "Kawaii-Wolf"
The very next event was ECA Recognition Day.
As everyone knows, our club has been chosen as
Best Club Award
for 2009.
Give yourself a round of applause. *Clap clap*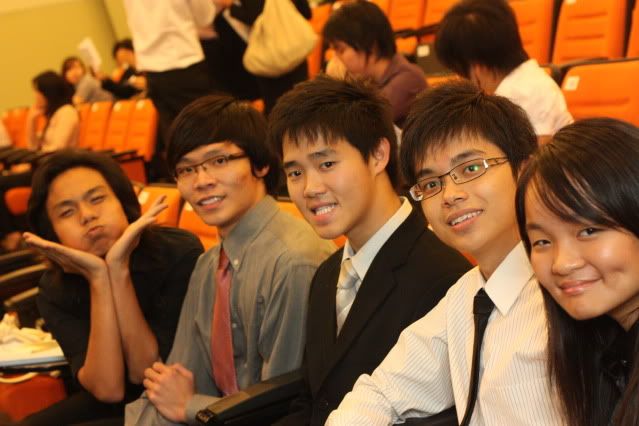 "While waiting for the event to start."
"Well dressed Kiwi"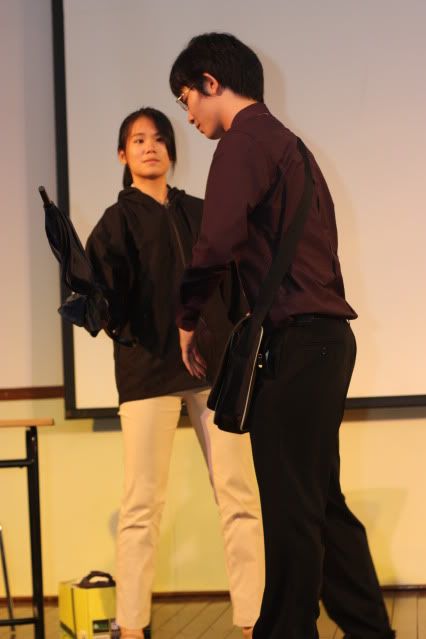 "ID Moment that got me touched deeply."
The previous B.O.Ds were also presented with certificates as an appreciation for their dedication.
"Ex-President - Kiwi"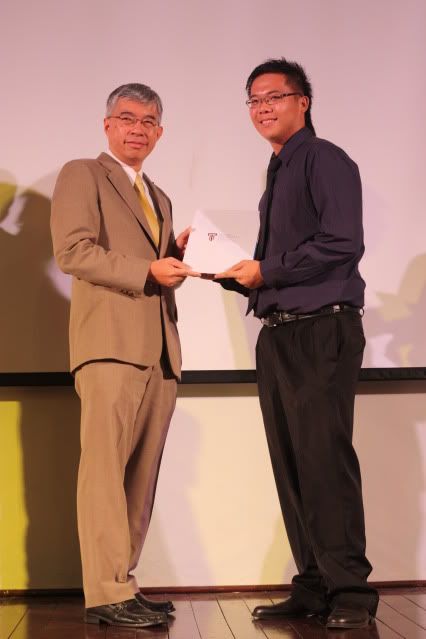 "Ex-Vice President - Maggi"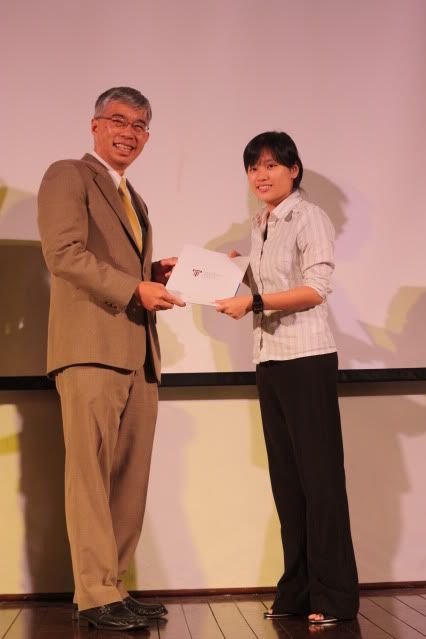 "Ex-Vice President - Crazy
"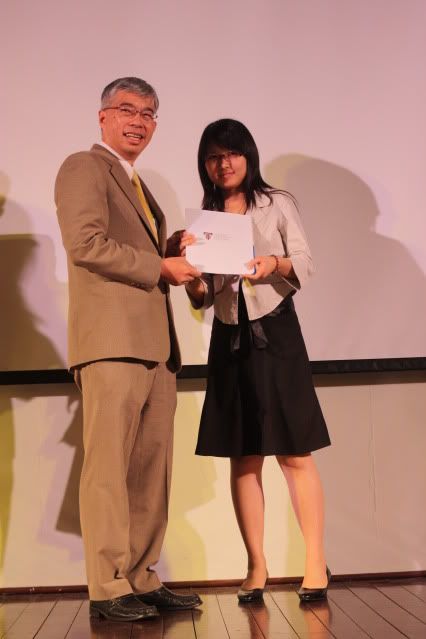 "Ex-Secretary - Egg"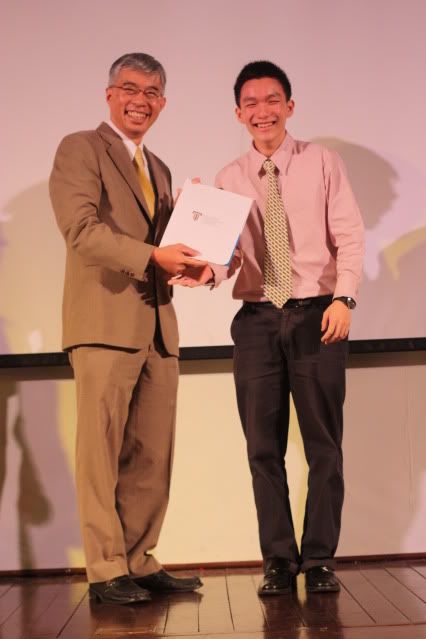 "Ex-Secretary - Peanut"
Missing In Action
"Ex-Treasurer - Mouse"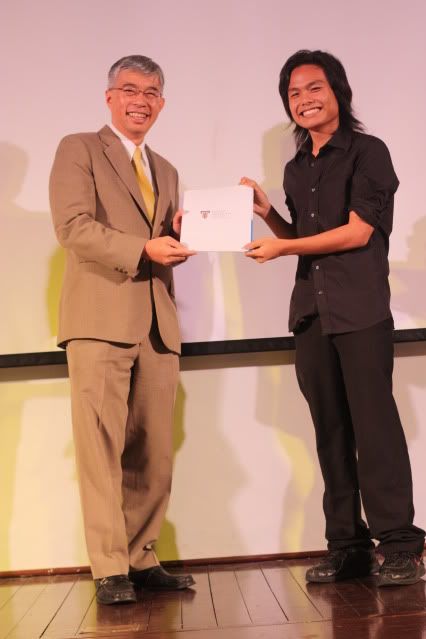 "Ex-Sponsorship Director - Thunder"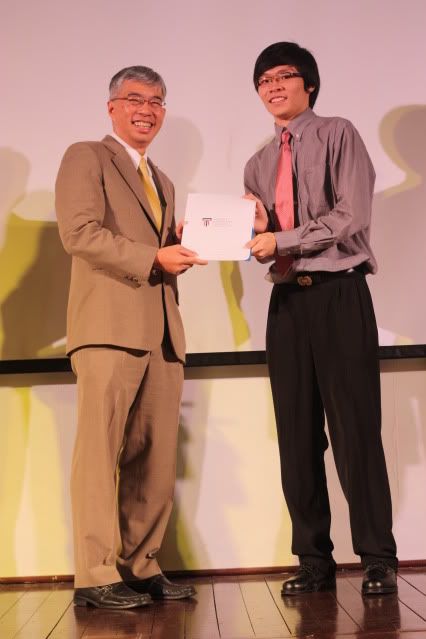 "Ex-Sponsorship Director - Bobo"
"Ex-Documentary Director - Plaster"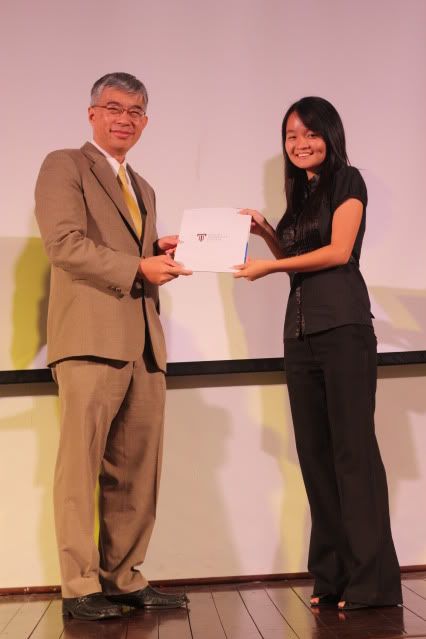 "Ex-Documentary Director - Flowerhorn"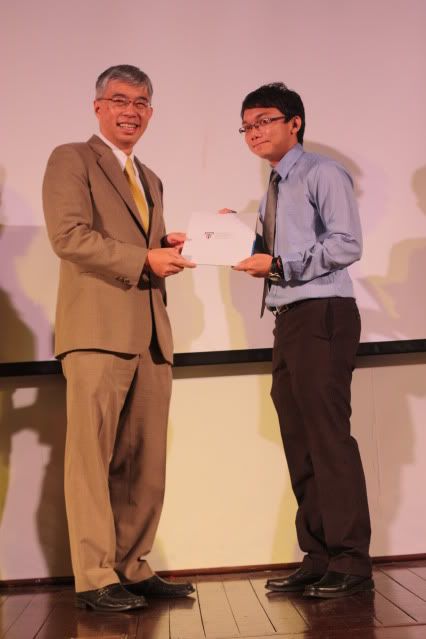 "Ex-Quarter Master - Uno"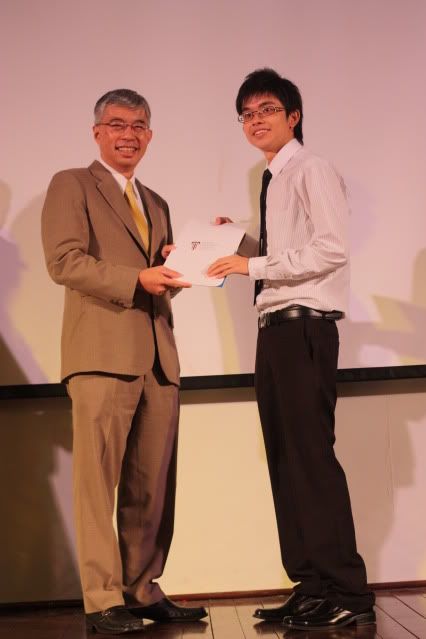 "Ex-Quarter Master - Papaya"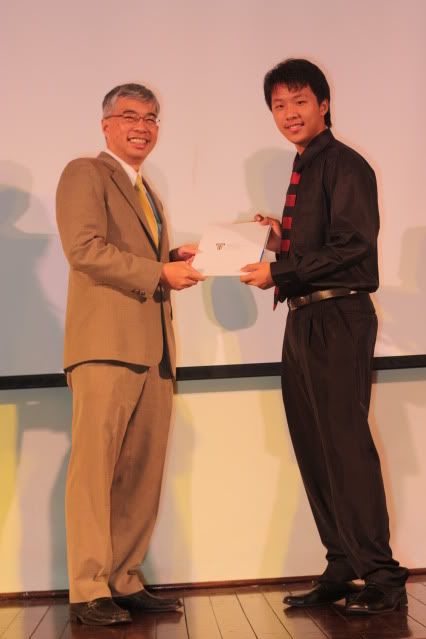 "Ex-Membership Director - Lalat"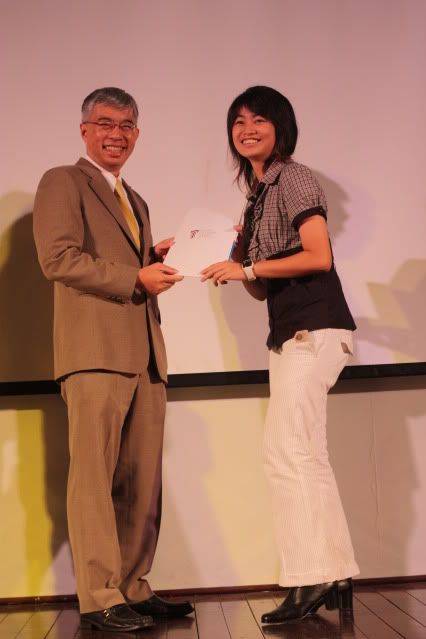 "Ex-Fitness Director - Cookie"
The event ended with a group photo but everyone was not there.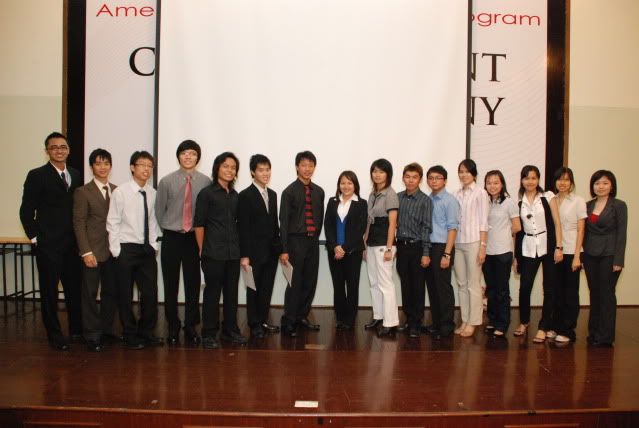 "Group photo"
That's all for today.
Next will be BBQ and Annual Dinner. Stay tune.
Signing off
-Mummy
P/s: Took me n yrs to post this cause photobucket sure was dissapointing.